A MESSAGE FROM THE VVCP BOARD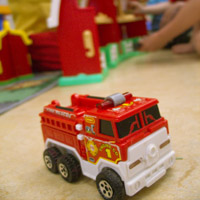 Welcome!
We would like to emphasize that we are a co-operative.
Every family is responsible for a minimum of 10 parent helper days at the preschool and 1 toy wash session. 
The VVCP board consists of 11 parent volunteers that meet monthly to discuss the business details of the preschool. We are not associated with the Saskatoon Public School Board or any other associations. Our success is a direct result of the time and effort put forth by our families as a whole.
---
We hope that everyone is having a fun and relaxing summer. The school year will begin shortly, and we have included in this website all the information needed to prepare your child (and yourself) for a great year of preschool!
To help the children get adjusted to the preschool environment, we are staggering their start dates. This means that only half of the students will be coming to each session during the first week. With a smaller amount of children, it is a little less overwhelming. We will be forwarding you a list telling you what day and time your child will be coming during the beginning week of September 1-3th. This is the only day and time that your child will attend preschool during the first week. Regular enrollment will begin the following week, Tuesday September 7th, with your child attending on his/her registered days. Parents who have any questions regarding their child's start date can contact our registrar at 
This fall marks the fourteenth year we welcome Jennifer Trottier back to the classroom. We are so fortunate to have such an enthusiastic and caring individual engage our children throughout the year! Jen's role and focus is on our children; we kindly ask that you direct questions or concerns to a board member. See the Contact page for all the board members and their divided duties and responsibilities. The Teacher Liaison or the President are always willing to listen.
---
FEES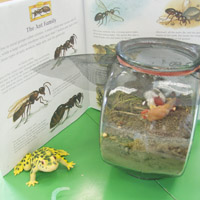 Tuition: All payments must be collected on or before your child's first day of class. Unfortunately, without payment your child will be unable to attend. Fees are based on sessions/week:
Monday – Friday
5 days
$2000 for the year or $ 200 / month
Monday, Wednesday, Friday
3 days
$1300 for the year or $ 130 / month
Tuesday, Thursday
2 days
$950 for the year or $ 95 / month
Please write your child's name on all cheques including tuition, school supplies, fund raising, and toy wash.
Options for Payment:
1)      Payment in Full by cash or e-transfer to
2)      Monthly Payment by cash or through our preschool online payment system. Sorry, we do not accept monthly e-transfers for tuition. To select this option, you must complete a PAD Agreement (located on our website under VVCP Forms) and attach a void cheque or verified financial account information provided by your bank.
School Supplies: $100. We will do the work of shopping for school supplies for your child, so you have one less thing to worry about as school approaches. As well this helps cover the cost of buses for field trips. This fee can be paid in cash, PAD agreement (the same agreement for registration, penalties, arrears) or by e-transfer to .
Missed Shift Penalty: $75 retainer fee. (see Parent Helper  section for details). This retainer must be filled out through our PAD agreement (it is part of the same PAD agreement for school supplies, registration, penalties, arrears). You do not need to attach another confirmation of banking information as we only need one copy on file.
Toy Wash: $100 retainer fee postdated for June 1, 2022 (see Toy Wash section for details). If paying for tuition in full, this retainer can be provided by a cheque. If you are planning to get set up on our monthly payment program, you can fill out a PAD Agreement with this date and amount. You do not need to attach another confirmation of banking information as we only need one copy on file.
All of the above payments, agreements, and retainers, along with the completed forms, are to be brought to the parent orientation night at the beginning of the school year in order for your child to attend.
NSF POLICY/FAILURE TO PAY TUITION –A $25 NSF charge will be applied if a payment does not clear the bank. Failure to pay NSF charges and/or tuition within 30 days of being due will result in your child not being allowed to attend preschool until fees are collected. If payments are not made within 60 days of being due, you will lose your child's spot at VVCP and his/her spot will be filled.
---
CRIMINAL RECORD CHECKS
Every person who will be volunteering in the classroom regularly (parent, family member, nanny), and everyone volunteering on field trips will be required to have a current completed criminal record check in place by Tuesday September 21st, 2022. Failure to do so will result in your child being unable to attend preschool until the criminal record check is complete. If after Friday October 1, 2022 your family still has not competed the criminal record check your child will lose their spot at the preschool. This can be done online or in person. If doing the application in person you are required to have a letter from our preschool, which will waive the fee. These letters will be available via email. If you are doing the application online there is a ten dollar processing fee. If you have any questions/concerns about the Criminal Record Checks, please email the online coordinator ().
Persons with a criminal record relating to the vulnerable sector and/or violence, force or sex related crimes will NOT be able to volunteer or hold membership within the cooperative, as set out in our bylaws ("No person shall be eligible for membership in the Co-operative if they have been convicted of or under indictment for crimes involving violence, force or sex related crimes.").
All other criminal record offences will not necessarily ban membership in the coop. However, the president and online coordinator retain the right to review any other criminal record offences, on a case by case basis, in the instance of volunteering in the classroom.
---
PARENT ORIENTATION &
ANNUAL GENERAL MEETING (AGM)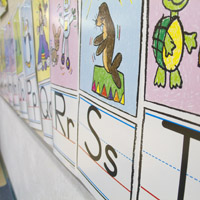 Parent Orientation night is TBD. The Annual General Meeting will be incorporated into this evening as well. It is hosted via ZOOM this year due to COVID, a link to the meeting will be sent out at a later date.
Attendance is mandatory for a representative from each family, as this is when all details of the preschool will be explained, including volunteer, fund-raising and toy wash obligations. This orientation is for one or both parents only (and can include their respective stand-in who will be volunteering in the classroom).
The board will be elected at the AGM; the list of nominees is included on page 13. If there are any open positions, nominations will be taken from the floor. Financial statements for the fiscal year ended June 30, 2021 will be available for your review.
---
CHECKLIST FOR THE PARENT ORIENTATION NIGHT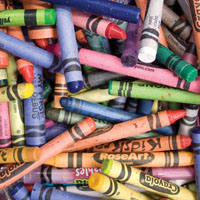 Did You Read and sign:
Allergy alert waiver
Medical care waiver
Photo waiver
Dismissal release form
Parent contact info waiver
co-operative obligations
Prepare 3 PAD agreements (1. Tuition, 2. School Supplies/Registration/Penalties/Arrears, 3. Toy Wash)
Prepare criminal check form (for all adults who will be helping regularly, and every person who will be volunteering for field trips)
Mark Parent Orientation Night on your calendar
Thank you!
VVCP Board