Preschool Operation: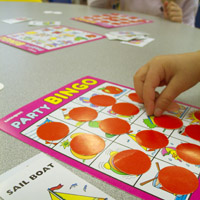 The preschool operates in conjunction with Brunskill's school hours and days. We provide preschool classes five days a week, in both morning and afternoon sessions. The public school system holidays are observed, as well as PD (personal development) days for our teacher. Children can be enrolled in 2 day (Tuesday and Thursday), 3 day (Monday, Wednesday and Friday) or 5 days a week.
Mornings: 9:00 am – 11:30 am
Afternoons: 12:45 pm – 3:15 pm
Our fees are $130.00 per month/$1300 per year for the three-day week, $100.00 per month/$1000 per year for the two-day option and $200 per month/$2000 per year for the 5 day week. They may be subject to a minor change. Registration also requires a $50 annual registration/cooperative membership fee. More details can be found here.
The preschool operates as a co-operative, and requires input and help from parents for daily operation, ie: parent helpers in classroom, assisting on field trips, fundraising, serving on the board and so on. Your involvement will make your child's preschool experience the best it can be!
Preschool Philosophy: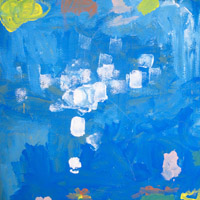 The purpose of the Varsity View Co-operative Preschool is to provide a quality preschool for children. By offering an enriching preschool program for the three and four-year olds in our community, we aspire to ease their transition to kindergarten, offer them the opportunity to attend school with older siblings and familiar neighbourhood children, and, in the process, we hope to promote a greater sense of community well-being.
We aspire to create a nurturing environment that enhances early childhood learning, play and social development, while maintaining a healthy respect for each child as an individual. We believe that three and four-year-olds best grow and learn through creative play in an atmosphere that inspires each child to explore a wide range of activities. The children can choose the pace at which they explore and the tools with which they will learn in their areas of interest. The children are encouraged to try new skill-building activities, and to expand their interests in a framework comfortably conducive to discovery.
---
Building confidence and new friendships while fostering an enthusiasm for learning.
---
Preschool Facilities: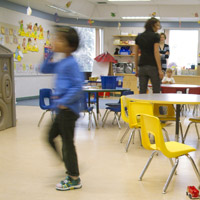 Varsity View Co-operative Preschool is located in Brunskill School. Brunskill is an elementary school offering kindergarten to Grade 8. It draws on students from Varsity View, Nutana and University areas.
The preschool is fortunate to have the use of a large, brightly-lit classroom built for young learners. It is a self-contained unit with its own bathrooms and kitchen area, and a separate door to a fenced-in playground. A school entrance is close by the room, giving the children a safe entry, while letting them interact with other children or family in the school.
---