VVCP 2022/23 Board Members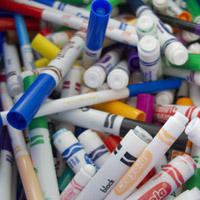 The VVCP board consists of 11 parent volunteers that meet monthly to discuss the business details of the preschool. We are not associated with the Saskatoon Public School Board or any other associations.  Our success is a direct result of the time and effort put forth by our families as a whole.
We are a fun and dedicated group of parents and grandparents, committed to keeping a preschool at Brunskill/KCC for generations to come. Please consider joining us in the upcoming year. One of the perks of being a board member is that you are able to pre-register for the upcoming school year.
If you have any concerns please contact the appropriate board member. He/she will be happy to assist you.
---
Board of Director Positions:
President
oversees all aspects of operating the preschool, including liaising with the Saskatoon Public School Board, SGI and Industry Canada.
Runs monthly board of directors meetings, the Annual General Meeting and parent orientation night
develops, implements and ensures compliance with policy along with other board members
meets with parents
has signing authority
Vice President
assists President with all responsibilities as needed
steps in when President is unable to fulfil responsibilities
has signing authority
manages all accounts payable
Registrar
accepts registrations, organizes class lists and manages all aspects of registration, including orienting new families, updating registration information and assisting parents.
Notifies the board of all changes to the registration list
Treasurer
oversees all financial operations for the preschool, including making deposits, paying bills, bookkeeping and readying documents for the accountants to prepare the annual financial statement
has signing authority
Secretary
takes minutes at monthly board of director meetings
accepts and distributes official paperwork between directors and/or members
manages social media platforms
Supply Coordinator
purchases some supplies (mainly cleaning) for the classroom
checking over some paperwork to send to the treasurer
prepares year book
Fundraiser
oversees and organizes the preschool's fundraising efforts for the year
Online coordinator
sets up calendar, sends out notices for signups including volunteer assignments and party days
assists with online volunteer sign up, and ensuring that there is a parent volunteer for each class, either morning or afternoon, as well as ensuring volunteers are fulfilling expectations
Substitute Teacher Coordinator
First contact for when teacher is sick, responsible for letting the membership know that there will be a substitute that day.
Responsible for assembling a substitute list, or pulling from a list of volunteer parents, so as not to have to cancel the day of preschool
Members-at-Large (2 positions)
attends and votes at all board of director meetings
assists other members of the board as required
All positions are required to attend monthly board meetings, as well as vote on motions put forth, act as key-holder for one toy wash per year, and assist in all aspects of operating the preschool as needed.
Key positions have more detailed information that is passed along from each year's board.
---
Website:
Problems? Troubles? Questions? Suggestions? Contact Roger Williamson