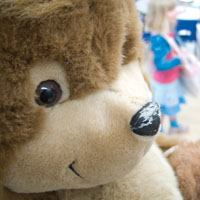 Welcome to the Varsity View Co-operative Preschool. We aim to provide a safe, happy and nurturing environment for your child. Our morning and afternoon half-day programs for three and four year olds emphasize learning through play, fostering creativity and independence in a stimulating and social environment. We are located in Brunskill School, in the Varsity View neighborhood, near the University of Saskatchewan. We encourage you to explore our website for more information or to give us a call at (306) 652-0015. Note that our phone line is not monitored over the summer. Please email the Registrar at  instead.
---
2018/19 Registration Information:
For the 2018/2019 school year (beginning September 2018)
VVCP will be taking online registration this year, and will open up to current families on December 11th, 2017.
For new families, at 9:00 AM on Monday, January 8th 2018, a link will be posted here on this website for registration for Varsity View Cooperative Preschool. We suggest registering quickly as spots fill up very fast. This link will be for registering your child for September 2018. Watch for a posting with the information and link under the VVCP News page.
If you would like to go on the waitlist for the current academic year, please write to the registrar at vvcpregistrar@gmail.com
Our fees have changed for the 2018/19 preschool year:
Monday – Friday 5 days – $1850 for the year or $ 185 / month
Monday, Wednesday, Friday 3 days – $1150 for the year or $ 115 / month
Tuesday, Thursday 2 days – $900 for the year or $ 90 / month
---
Building confidence and new friendships while fostering an enthusiasm for learning.